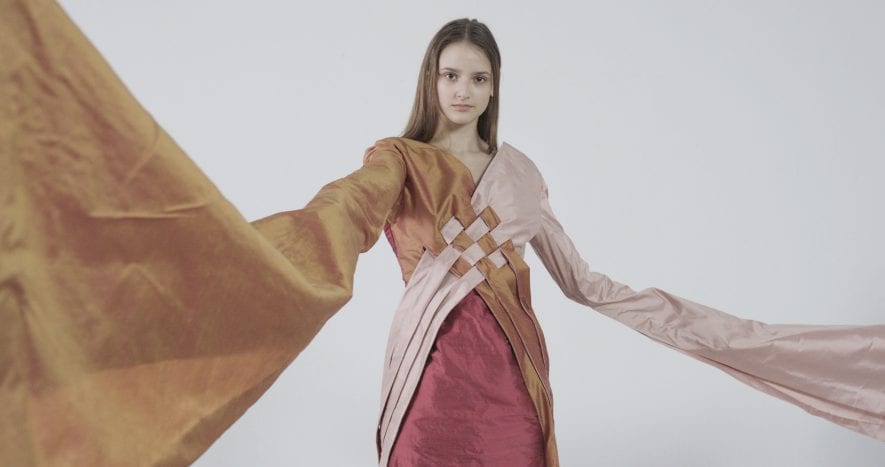 Katie Byrne
Unravel
My collection takes inspiration from the Ancient Egyptian process of mummification.
Mummification was the process of preserving and embalming a dead body in the belief that the body would be necessary in the afterlife.
The Ancient Egyptians regarded death as a temporary interruption rather than the cessation of life. They believed that every person had three souls – the Ka, the Ba and the Akh. The purpose of mummification was to keep the souls alive and to ensure a clear path into the afterlife.
Extreme measures were taken to ensure the body's survival during the journey into the underworld. The body was tightly wrapped in several layers of horizontal bandages and ornately decorated, typically with complex geometric patterns.
I used controlled fabric manipulations to emulate the way Ancient Egyptians prepared the bodies of their dead for interment. The controlled fabric manipulations used at the beginning of my collection, contrast with the fluid lines in the latter looks, as the garments progress from their tightly bound appearance to a state of unravelling. The progression of my six looks emulates the freedom of the body as it leaves behind its earthly constraints and moves further into the afterlife. I used raw silk in my collection as it is a natural fibre which would have been used by Ancient Egyptian nobility.
Work Experience: Roberts Wood London