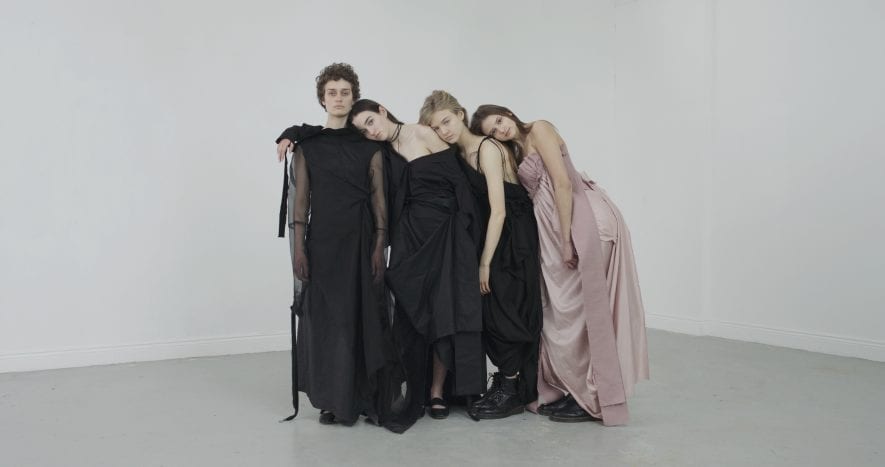 Gregor Pituch
Samothrace
Homage to my love of sculpture, the collection is inspired by a statue of the 'Winged Victory of Samothrace' from the Hellenistic period, created in the 2nd century BC.
The collection tells a story of an event in time that happened during the Second World War, on Sep.3 1939 the evacuation of the statue to safety from the Louvre museum; the day France declared war on Germany. The statue was removed from her perch in anticipation of the outbreak of war and descended the stairs to be transported to Château de Valençay. The collection explores the concept of destruction – support, and asks a question is it human nature to create or to destroy.
It was important to me to work with only natural fabrics throughout the collection; waxed cotton, cotton, linen and silk, wanting to explore silhouette and work with fabric instinctively on the mannequin.
The collection portrays artful drapery by experimenting with the dynamic potential of fabric manipulation; pleats, gathers and pinches while still incorporating innovative cut. Creating an allure of sensual mystery, hiding and revealing certain parts of the body, however always leaving the mind some room for imagination.
Work Experience: Atelier Aganovich, Paris