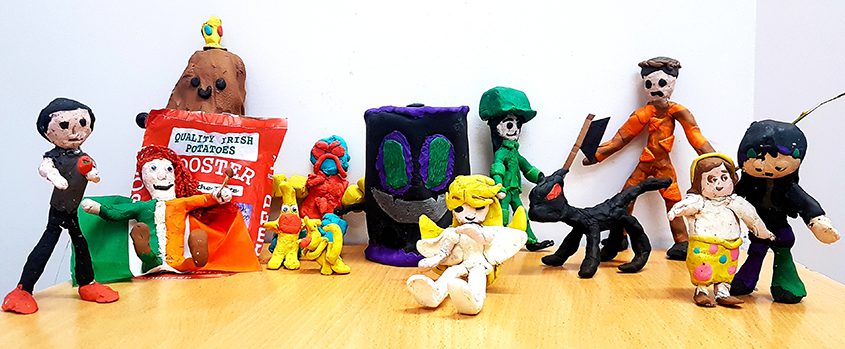 Bríd Cuddy
My research report sought to discover the extent that targeted teaching strategies could support students design thinking and enhance their critical thinking skills. I firstly designed a suitable unit of learning for Junior Cycle that sought to support design thinking and critical thinking skills through pedagogical practice and then conducted research while on teaching placement. Guided by design thinking strategies and models of working, a problem-based approach to character development, modelling and animation was implemented with the process very focused on reflective, collaborative, peer learning. 
The research methodology for this ten-week project was action research. This involved developing and implementing actions that could be examined, to see if they made a significant impact in the classroom. In the case, a problem was posed, and targeted teaching strategies were implemented to support students in the problem-solving process and scaffold them. The four key findings were as follows: 
Scaffolded group brainstorming discussions enabled critical thinking in students.

 
Using the ladder of feedback to scaffold the process of student self-assessment, questioning and peer feedback deepened student learning, understanding and skills.

 
Self-assessment and peer feedback using bespoke benchmarks of quality checklist deepened student understanding and strengthened skills.

 
Critical thinking skills and student confidence increased with practice, bearing positive impact on their design work.