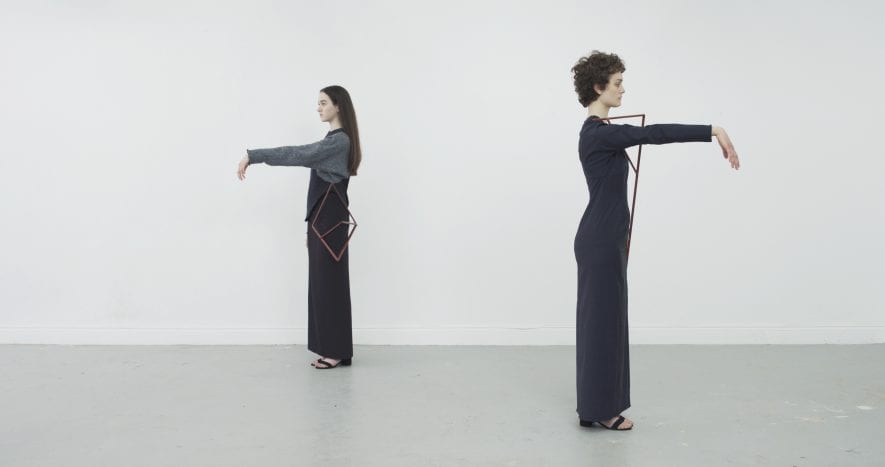 Amelia Perry
Edifice
I have often been fascinated by abandoned and dilapidated buildings and structures within our urban landscapes. Their origin, purpose and devolution create a cultural narrative and visual record of our changing socio-economic environment. It is this symbolism and process of construction and decay that have informed my collection.
I chose a partially built and abandoned commercial building in Limerick as the initial source for my collection. The contrast between curved and angular supporting iron structures, the weathered concrete and encroaching natural environment, the plastic piping and oil laced lakes were the visual elements that I was interested in capturing. My designs were then developed from the documentation of the process of responding to this source through drawing, photography, and sculpture.
My designs are comprised of exposed structures combined with creative pattern cutting and fluid seaming. My choice of fabric was inspired by the juxtaposition of man-made and natural materials, the dry weathered concrete alongside oily pools of water. I have interpreted this by combining traditional fabrics such as suitings and Irish wools with more contemporary technical and metallic materials.
Work Experience: Anne Sofie Madsen, Copenhagen