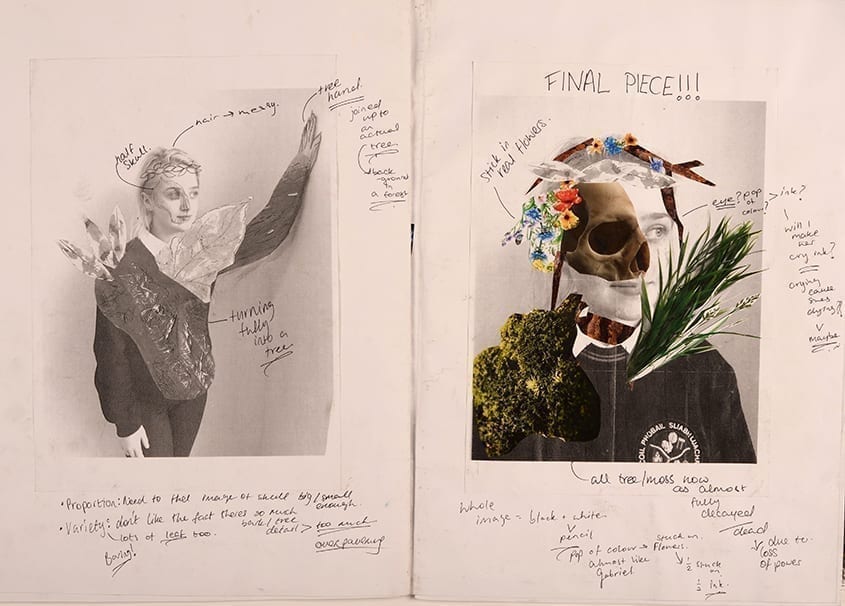 Roisin O'Sullivan
Modelling Design Framework: Developing Critical Thinking Skills
This qualitive research study is concerned with recent developments in the Visual Art curriculum, with a central focus on critical thinking skills and sketchbook practice. We live in an information age, daily bombarded with rapidly increasing amounts of data. Arguably, critical thinking is now more important than ever as it allows us to distinguish reliable information from undependable sources. Therefore, it is no surprise that thinking critically has become the cornerstone of educational reform in Ireland in recent times. However, the question as to how these skills can be fostered in an educational setting is still been deliberated upon. The use of design thinking frameworks is one approach that educators advocate to support and cultivate students' critical thinking skills. In the context of an art and design classroom, teacher modelling good practice has also proven to be extremely beneficial. It not only demonstrates practical skills, but it also allows students to enter a critical discourse of art practices.
Therefore, this research project sought to discover (i) the extent to which modelling sketchbook practice can motivate students to develop critical thinking skills, (ii) the degree to which design thinking frameworks can be used to support students to think critically and (iii) the impact that the pedagogical use of modelling has on teacher professional practice.
The findings of the study indicate that the development of critical thinking skills needs to be scaffolded and supported. Design thinking frameworks have proven to be effective tools in helping the students foster such skills within the context of the art room. Furthermore, it also suggests that the pedagogical use of modelling can have positive effects for both teacher and the students in the development of critical thinking skills.