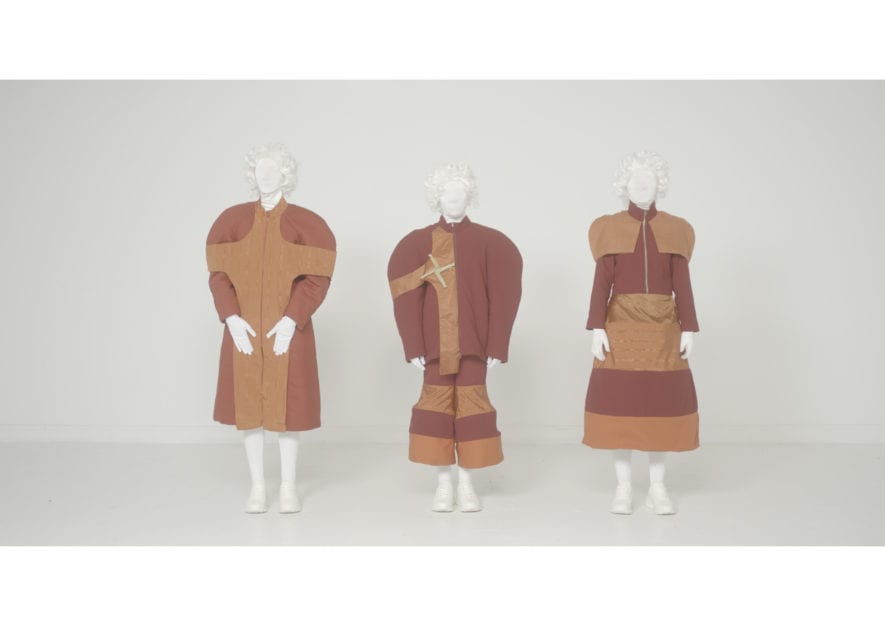 Eileen Sweeney
Bahay
This collection was inspired by my heritage. Coming from a mixed background of Irish and Filipino cultures I wanted to embrace the connection between the two.
My aim was to create a collection which braids traditional Irish with traditional Filipino customs. Looking at the similar aspects between the cultures which I grew up in. I drew inspiration from the two cultures, looking at their shapes to create form and mixing them with traditional crafts for texture.
Based around the different religious and tribal symbols important to each and combining them to create something new and authentic, almost modern with a historic touch.
The chosen colours used in the collection – light rust orange silk linen, dark rust acetate satin, watermark orange silk, orange wool suiting, maroon crepe, and 'military' red wool suiting – originates with Filipino traditions as they are the main colours which are used in many of their festivals celebrating culture, history, and life.
Internship: Sharon Wauchob, London, England