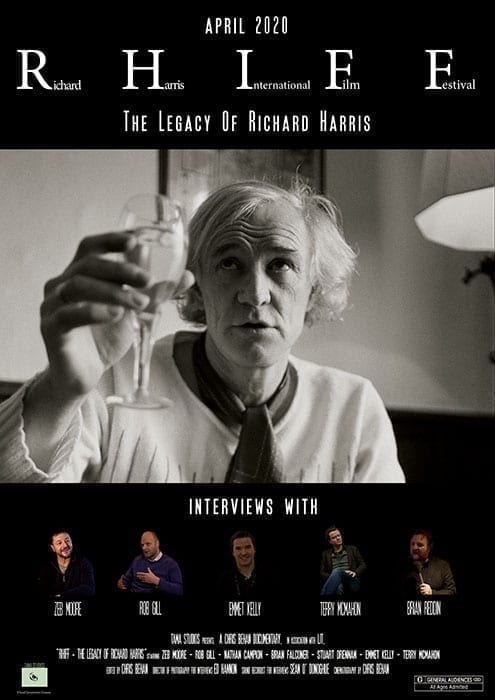 Chris Behan (Tama Studios)
Final Year Project – RHIFF The Legacy of Richard Harris (2020 Documentary)
On October 25th 2002, Ireland lost one of its greatest, if not the greatest, actor it has ever seen, Richard John Harris. Finding massive success as both a stage and film actor, as well as a singer with hit songs such as "MacArthur Park", Harris had an incredible career that stretched across nearly fifty years.
So, it is of no surprise that many areas of Ireland that associate with Richard have honored and remembered the late great actor in some shape or form. But none are as great at keeping the legacy of Richard at the forefront of Irish film making than the annual Richard Harris International Film Festival held in his home city of Limerick.
In this documentary, we get a chance to talk with two of the festival creators, Zeb Moore & Rob Gill, as they explain the work that has gone into making the festival the great success it is today since its inception back in 2013, and the lengths they take to ensure Richards legacy stays fresh in the mind of Ireland and inspire many young up and coming filmmakers, just like Richard had done for so many years when alive. The documentary also has interviews with big industry names such as Terry McMahon, Brian Reddin, Emmet Kelly, Brian Falconer, and many more.
Produced & Edited by Chris Behan